Overview
Leg Tracking is an exciting feature allowing you to easily track live stats related to your specific bet(s) when the event is underway. After placing a bet on either a game total or player total you can view and follow your bet's progress in the "My Bets" page under "Open" bets. When viewing your open bet, an intuitive line visual illustrates the market's progression so you can know how close your wager is to winning or losing.
How to Read the Leg Tracker
A simple line graphic moves in conjunction with the stats recorded in the game to display the markets progress towards a target figure. For under bets you want to be below that target figure while for over bets you strive to pass the target to win.
The color of the line also assists in depicting the status of your bet:
Below is an example of a pitcher strikeouts total market with Leg Tracking included.
If the line is a shaded green that means your bet is currently winning but has not won yet. This applies to under bets.
If the line is a shaded yellow that means your bet is currently losing but has not lost yet. This applies to over bets.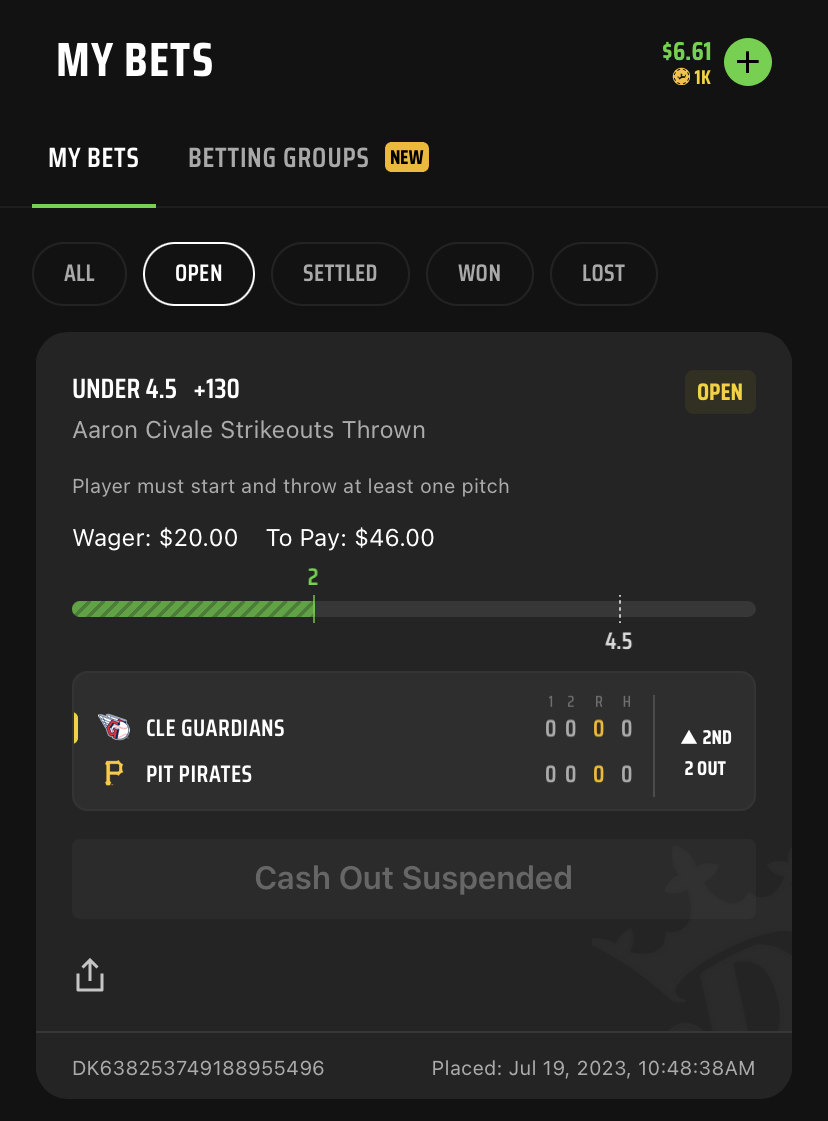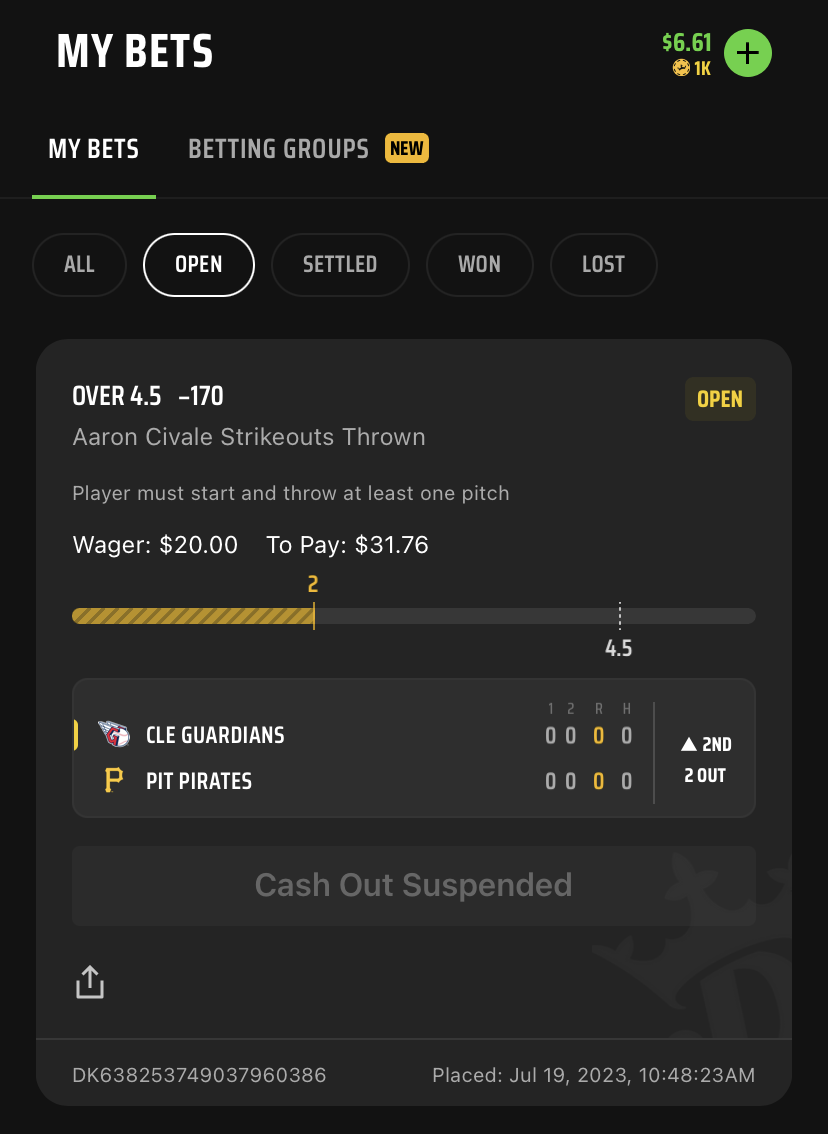 What Markets Does this Feature Include?
Singles, Parlays, SGP's and SGPx's Game and Team Totals.
Player Prop Totals.
Head 2 Head player matchup markets.
Player Milestone Markets (EX. Luka Doncic 3+ Threes).
Important Disclaimer: Leg Tracking is subject to the terms and conditions related Game Statistics and Live Scoring contained in DraftKings Sportsbook Terms of Use. Importantly, while DraftKings uses reasonable efforts to provide accurate and up-to-date statistics in the Leg Tracker, the statistics are unofficial, may not be up to date, and are provided AS IS and for informational and entertainment purposes only. You should not rely on such statistics, results, news, and other information for any purposes, including, without limitation, wagering or betting decisions. Additionally, such statistics and results may not be the same statistics and results used to determine the settlement of bets or wagers. For full terms and conditions related to Game Statistics and Live Scoring, please refer to DraftKings Sportsbook Terms and Conditions.