Overview
DraftKings may offer promotions where 'No Sweat' bets are available for specific events. You can locate these offerings and each offers complete terms and conditions by accessing the DraftKings Sportsbook Promotions page. Learn more about opting-in to a "No Sweat" promotion.
Important: To place wagers using the 'No Sweat' bet token feature you must be on App Version 4.21 or higher.
Placing a 'No Sweat' Bet
Once you have opted in to a "No Sweat" promotion, to apply the offer to a wager you will need to:
Add a qualifying wager to your bet slip.
In the Bonus Available section on the bet slip, tap Apply Bonus.
Select the 'No Sweat' offer you want to apply to your wager.
Once selected, you will return to your bet slip with the applied offer listed below your bet selection.
Enter a dollar amount and place your wager.
You can confirm your 'No Sweat' offer was successfully applied to your wager in your My Bets tab. If the offer was successfully applied, your bet slip will contain a purple 'No Sweat' label. 
A visual representation of this process can be found here: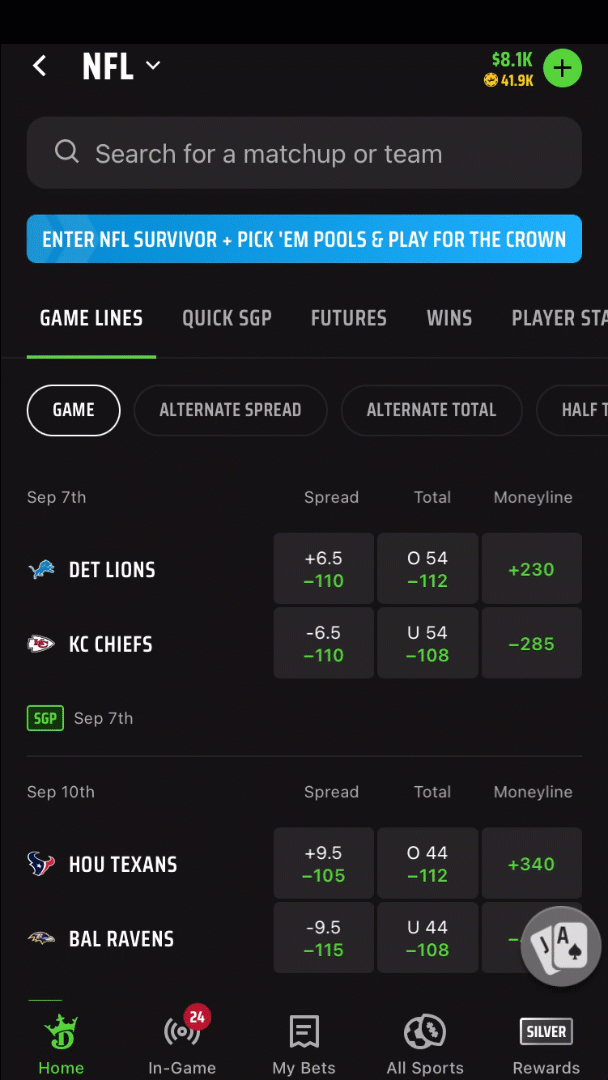 What happens if my qualifying wager for a 'No Sweat' promotion loses? 
Following the settlement of your qualifying wager, you will receive a Bonus Bet equal to your bet amount, up to a predetermined max wagering limit per the terms and conditions of the offer.
What happens if my qualifying wager for a 'No Sweat' promotion wins? 
Your cash balance will be credited with any winnings following the settlement of your wager.
Exclusions
Bets placed with Odds Boosts
Bets placed with Profit Boosts
Bets placed with Bonus Bets
Bets that are cashed out
Voided bets
Important: The "No Sweat" token must be selected and applied to your bet slip BEFORE you place your bet. "No Sweat" offers cannot be applied retroactively after a bet has been placed.