Important Information
Most Fantasy Sports issues can be solved by doing some basic troubleshooting. Please follow these steps prior to contacting Customer Support:
Troubleshooting the Fantasy Sports app
Log out of your DraftKings Fantasy Sports app and close the app from any open windows, then re-open the app, and sign back in.
 Ensure that you have updated to the latest version of the DraftKings app through the app store.
Clear the cache on your device.
Please verify that you have enabled WiFi and location services on your mobile device. Players can learn more on how to enable WiFi and location services for both iOS and Android devices.
Disable any proxies such as a VPN or Hot Spot. Players can learn more about how to disable proxy, virtual private network, or remote desktop programs to use DraftKings.
View a visual of how to turn off a VPN for an iOS Device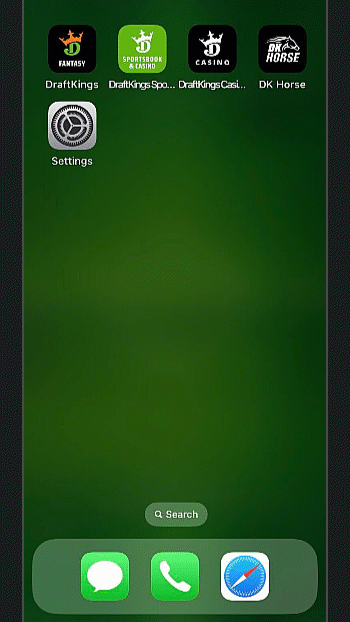 Troubleshooting Fantasy Sports on a desktop or laptop
*If you have followed all of these steps and your issue has not been resolved, please reach out to DraftKings Customer Support Team.